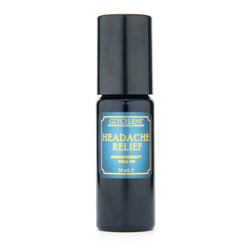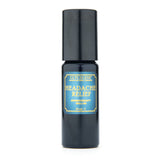 HEADACHE RELIEF
Ease muscle tension while helping to relieve migraines and headaches with this organic roll-on. This natural headache remedy increases energy, can help fight sickness, hangovers and relieve nausea.
Relieves headaches/migraines, nausea, mental fatigue/concentration, stress/anxiety, colds/flu, muscle soreness/pain, joint sprains/strains, and asthma.
This roll-on has a proprietary blend of organic and pure essential oils including uplifting and cooling Peppermint, soothing Lavender and pain relieving Birch, to deliver skin soothing pain relief.
Apply to base of neck and temples,wrists, pulse points. Use as vapor therapy by placing Headache Relief under the nose and taking deep breaths.
CAUTION: Avoid eye area. Keep out of reach of children and avoid during pregnancy.