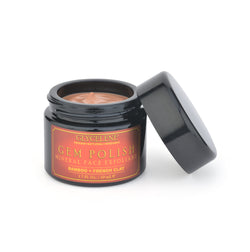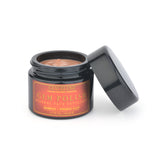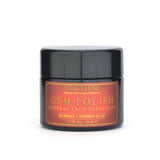 MINERAL FACE EXFOLIANT
A FACIAL IN A JAR
A triple-action mud exfoliator that detoxifies, deep cleans and polishes away roughness while delivering essential minerals to your skin for a healthier looking complexion. Densely packed with a blend of skin smoothing exfoliates (two grades of bamboo, rose petals and micronized rose quartz) revealing softer, brighter looking skin while reducing the appearance of pores and scarring from acne.
Best for all skin types.
High in Vitamin C
Pink anti-aging clay from the French Alps reduces the appearance of pores and helps detoxify the skin
Bamboo Powder is rich in silica, an essential element known to build cartilage. It also helps with blemish prone skin and wrinkle reduction
The Rose Petals yield a precious oil brimming with nutrients that naturally soothe the skin
Rose Quartz is a mineral that helps decongest surface debris and dead skin for a refreshed, instantly revitalized appearance
Mint and Pink Grapefruit essential oils act as a naturally reduce blemishes
Organic Castile Soap gently yet deeply cleans the skin.
"YOU CAN'T HYDRATE DEAD SKIN; WHICH IS WHY GEM POLISH EXFOLIANT MAKES THE PERFECT SKIN PREP SCRUB FOR BETTER SERUM ABSORPTION" - Kim Borio